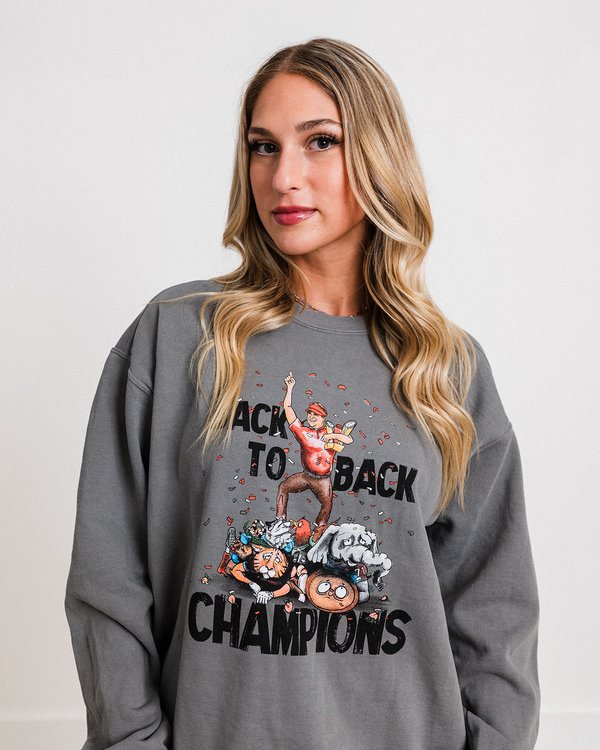 Back 2 Back Champs Crewneck Sweatshirt
Glory Glory! The boys from Athens, GA have done it again! It only took 40 years but the floodgates have happened for our beloved bulldogs. Celebrate an incredible 15-0 season and a second consecutive national championship win with a unique design on a comfortable, classic cut crewneck. 
Mostly Preshrunk
Printed on Comfort Colors
Full Cut Classic Fit
*This item is a pre-order and will ship between 1/25-2/1!